THE LITTLE THINGS - Official Page
Follow the day in the life of a beautiful serial killer doing what she does best: Killing really rude people!
HOW TO WATCH OUR MOVIE
Our short film The Little Things has two viewing options. You can watch it FREE below. Or you can rent or purchase it for a really low price by clicking here. Why would you pay if it's free? Well, it helps us out so we can make more stuff. As an added perk for supporting us, you'll get access to some cool bonus features like behind-the-scenes, bloopers/outtakes and more. But, if you just want to watch it free and still help us out, just share it with your friends! We just want our movie to get seen and word of mouth is the best way!
Genre: Horror/Comedy
Rated Mature: Violence, gore, suggestive language and mild nudity.
Starring: Sally Cacic
Directed by: Chris Friesen
Written by: Chris and Elisa Friesen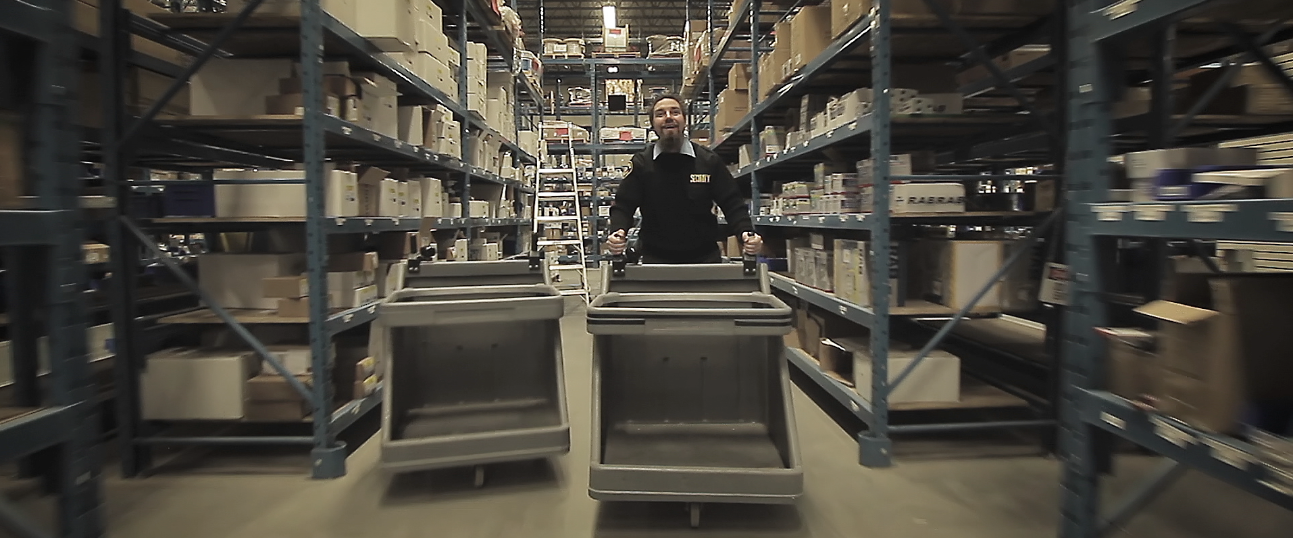 BUILDING A TEAM
The Little Things was a lot of fun. We got to work with so many great people. They all helped make this movie what it is.
SALLY CACIC
When we pitched The Little Things concept to Karlee, Logan and Kyle of Late Night at the Plaza, we had no idea at the time the amazing opportunity that was ahead of us. The chance to work with Sally. Sally contacted us when she heard about the role through them and was extremely enthusiastic about it. Usually, the lovely young lady in movies is the damsel in distress. In our movie, she's the cause! It was not a role that often comes around. Working with, our now very good friend, Sally has been a pleasure. She took on much more than just the role of the character. She has helped us with marketing and promoting and is an absolute asset to have on a film set. Can't wait to work with her again, very soon.
LATE NIGHT AT THE PLAZA
The whole crew at Late Night at the Plaza. We had a huge pool of talent to pull from. Many of our actors and crew were people we met through Late Night. This wouldn't have been possible without you!
THE STATIC SHIFT
One of our co-producers, Karlee McTavish had a personal connection with The Static Shift. We have been blown away by their abilities numerous times at Late Night and I decided to try out a track of theirs for our opening credits and it brought our film to a whole new level. We asked Karlee to ask them if we could feature their music. They said yes! We ended up using 3 tracks from their EP At Odds. Thanks so much Mitchell, Keone and Isaiah!
FILM CREDITS
CAST
SALLY CACIC
LAURA ALLEN
KYLE LOVSTROM
KAYLENE MCTAVISH
MIKE JOHNSON
KATIE SULLIVAN
JOSEPH AARON WRIGHT
ALISHA ROBERTS
JASPER SQUIRE
CHRIS LOUBARDEAS
JONATHAN GOURLAY
ERIKA ROWE
DAN GALLANT
KARLEE MCTAVISH
CALAN LOVSTOAN
LOGAN CAMERON
DIRECTED BY: CHRIS FRIESEN
WRITTEN BY: CHRIS AND ELISA FRIESEN
MAKEUP EFFECTS – KATIE SULLIVAN, KIERA ROXBURGH
SPECIAL EFFECTS PROSTHETICS – STACY WEGNER
DIRECTOR OF PHOTOGRAPHY - CHRIS FRIESEN
ASSISTANT DIRECTOR OF PHOTOGRAPHY – HARRY PAPAVLASOPOULOS, DALLIS SWIATEK
STILL PHOTOGRAPHY – HARRY PAPAVLASOPOULOS
FIELD AUDIO RECORDING - TY FREDERICK, ELISA FRIESEN
ADDITIONAL LIGHTING AND EQUIPMENT – JILL WISE
BEHIND-THE-SCENES – MARTIN CAIRNS
MUSIC
THE STATIC SHIFT
CASTING – KARLEE MCTAVISH, CHRIS FRIESEN, ELISA FRIESEN
EDITING, SOUND DESIGN, VFX – CHRIS FRIESEN
COSTUME DESIGN, STORYBOARDS, END CREDIT ILLUSTRATIONS – ELISA FRIESEN
EXECUTIVE PRODUCERS – CHRIS FRIESEN, ELISA FRIESEN
CO-PRODUCER – KARLEE MCTAVISH, SALLY CACIC
MARKETING - SALLY CACIC
THEATRE EXTRAS
Norbert Meyer
Logan Mock
Aaron Belot
Alex Gibb
Eric Jessee
Kathryn Grimmett
Dyllan Goodman
Melia Lange
Maia Bartha-Southwell
Mitchell Daly
Kaia Middleton
Mitch Gibson
Dale Antcliffe
Marshall Jeffrey
Laura Boyd-Clewes
Rachel Lamont
Billy Taj
Matt Tierney
Alicia Kverch
Trina Hill
SPECIAL THANKS
EECOL ELECTRIC
- CLIFF GEHLERT
, MARK SANDBERG
SIDE STREET PUB AND GRILL
- MIKE SHUPENIA
THE PLAZA THEATRE - LOGAN CAMERON